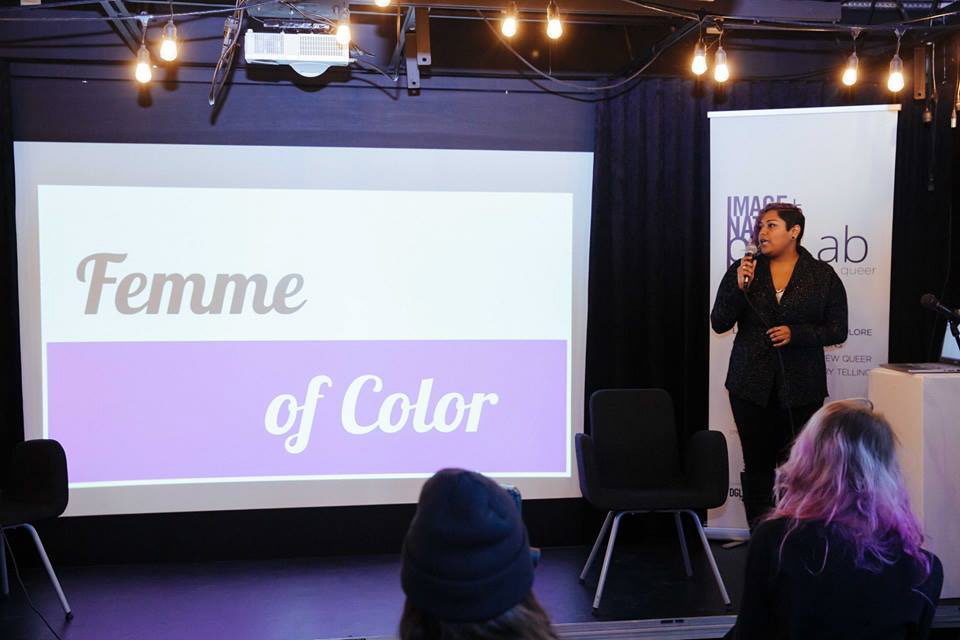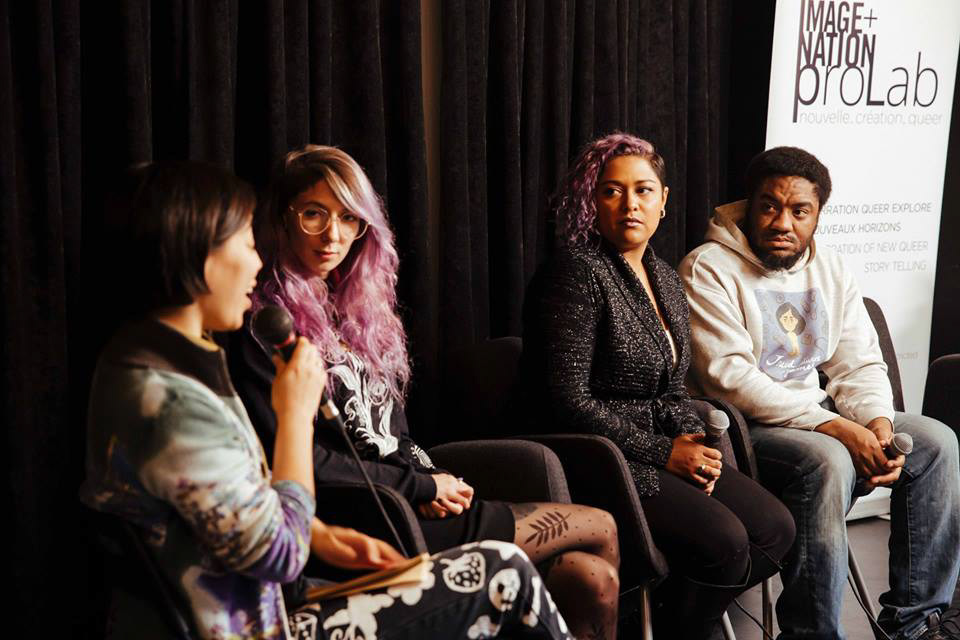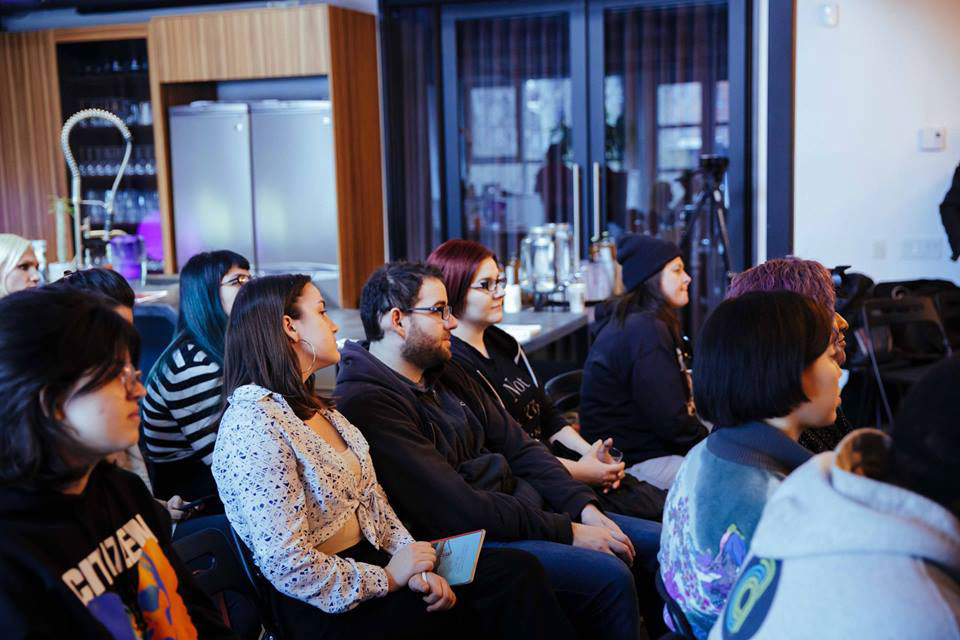 Image+Nation is Montreal-based queer film festival which has been running for over 20 years. For their 2018 edition, I organized Image+Nation's first Games+Interactive media section for their 2018 programming. Over two weekends at Never Apart, attendees were invited to discover the ins and outs of new media queer storytelling with guests from around the globe. Find the description of each event bellow (description is bilingual as we had talks both in french and in english). 

Note that I was tasked with curation, programming, logistics, as well as live translation during the French panel.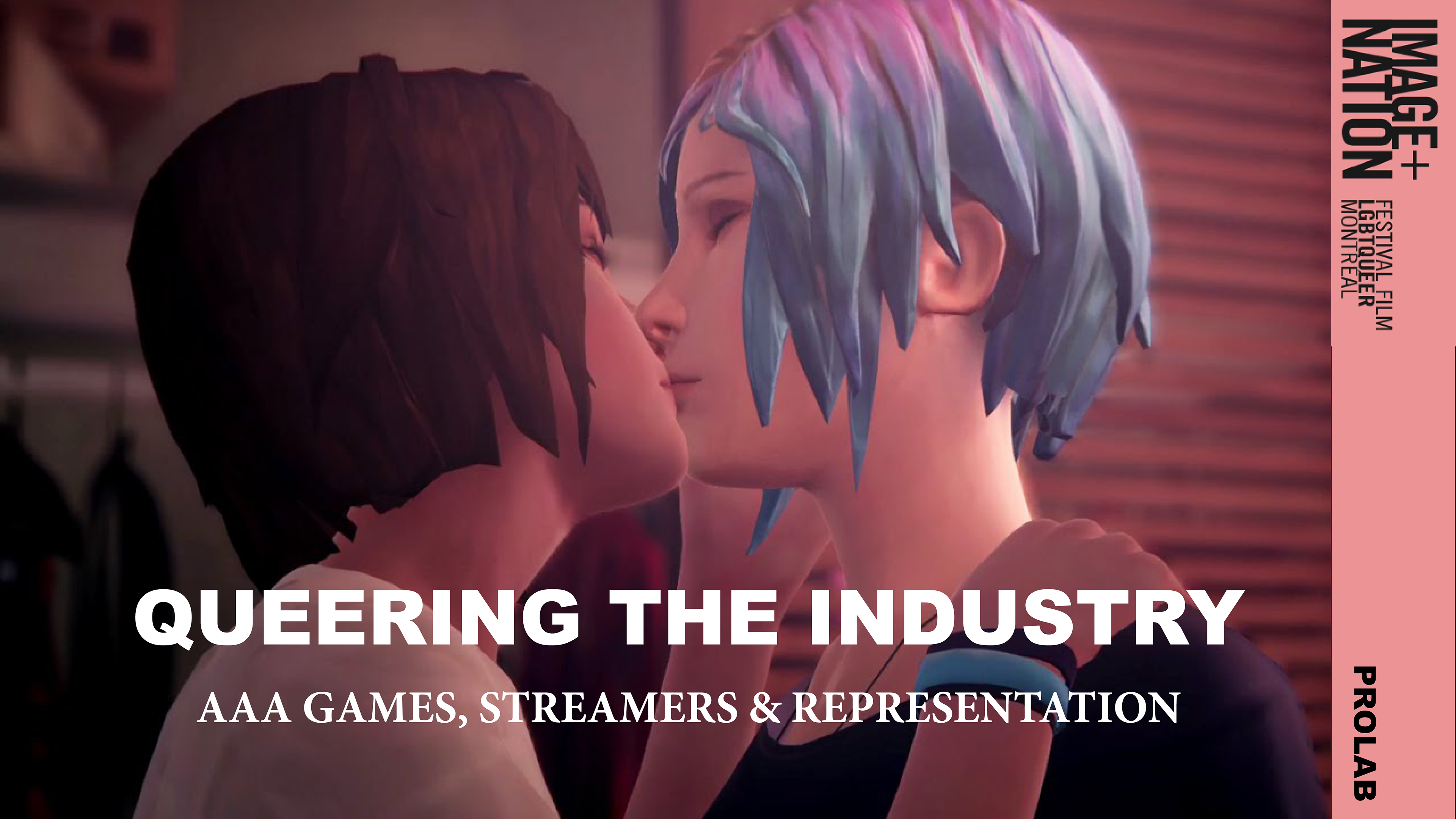 Beyond the AAA shooters, the online hate groups, and the sexist video game characters, there is a place where queers make games for queers. Complex, accessible, and enthralling: games offer new ground for LGBT+ storytelling. From DIY makers to big industry players, video games open up an unprecedented potential for narrative exploration. They offer an experimentation space for the self, a place where selfhood is no longer defined by body or context. Slowly but surely, diversity is slipping into the games world and our Prolab guests are here to prove it.

This event brings together thinkers and makers from Europe and North America to discuss the current state of queer and marginalized folks in games. Our speakers will address the usual topics of diversity and representation in games while also sharing their own experience of navigating the system.

______________________________________

SCHEDULE / HORAIRE

12:30 | Doors open

1:00 - 2:30 | Queering the game industry, a fishbowl panel
(English)
Join genderqueer and xicanx game producer Jasmine Aguilar (USA) and diversity advocate Shareef Jackson (USA) for this participatory panel. Attendees will be invited to come share the stage with our panelists throughout the discussion. Consider this a family reunion!

[Break]

3:00 - 4:00 | Damdam: être streameuse, femme et trans en France (Francais)
Réunissant des millions d'utilisateurs chaque jour, la plate-forme de streaming Twitch accueille des joueurs qui se diffusent eux-mêmes jouant à des jeux en direct. À la fois source de revenu et de harcèlement, le site acceuille toutes sortes de streamers, incluant ceux qui sont queer, comme Damdam (France). Elle mettra en contraste son expérience de femme française transgenre à la situation des streameuses nord-américaines.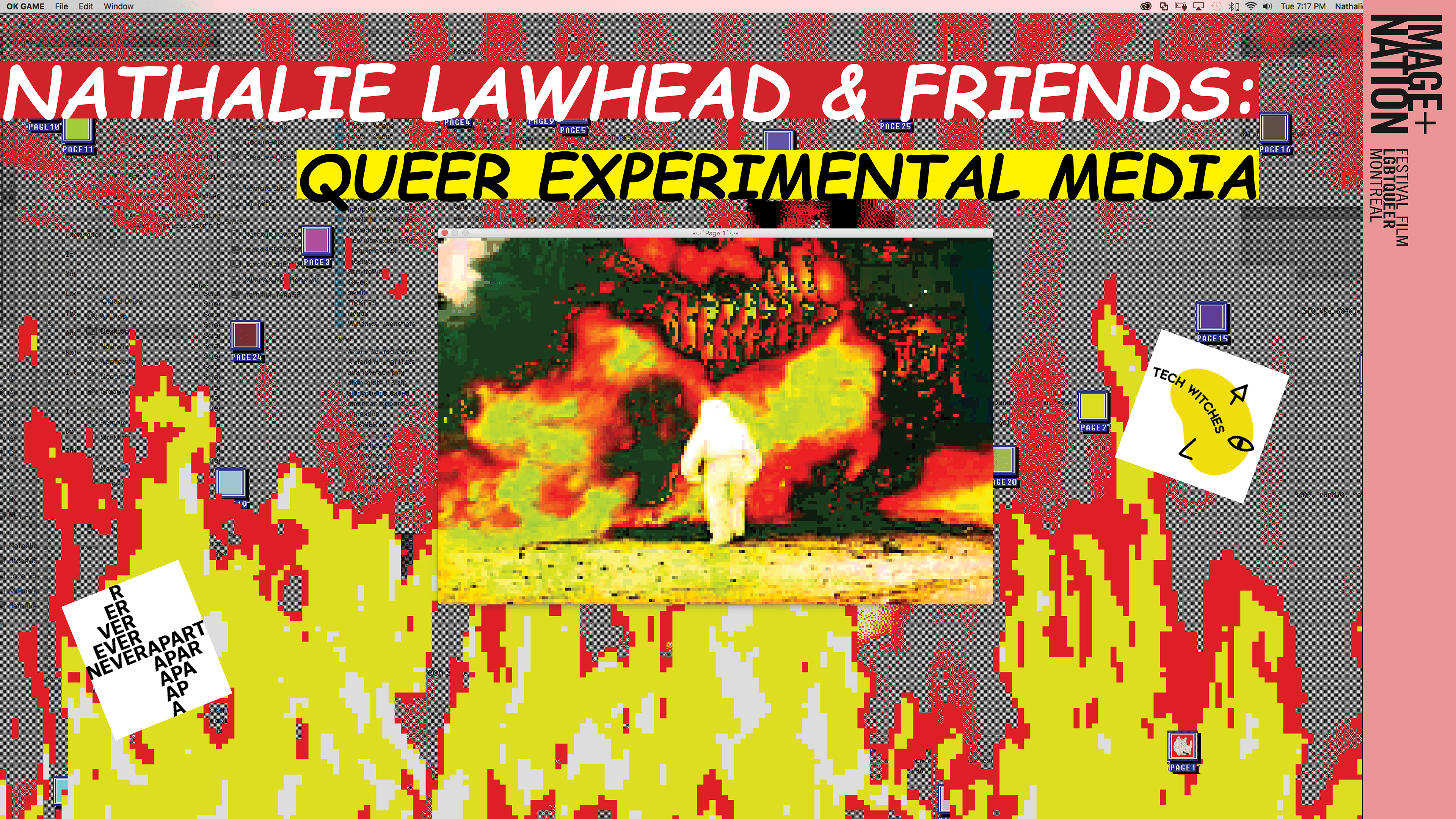 Tech Witches teams up with Image+nation. festival cinema lgbt montreal film festival to offer you a day of queer digital exploration at Never Apart
On the margins of the big game studios are digital creators who aren't required to follow anything other than their own whims. Sometimes playful, sometimes strange, these queer artists bend and blur the lines between mediums. The work they make often exist between games, poetry, networks, and junk: they create media which is as queer as them. Join us for a day of micro-workshops, talks, and digital exploration.
Join our guest Nathalie Lawhead for a one of a kind workshop/ presentation!
👽 About the artist 🍈
Nathalie Lawhead is a poet, writer, designer, animator, photographer, sculptor, and classical artist, liberally mixing these creative outlets into her on-line work. She currently operates as a freelancer, and senior designer for the infamous web design team codenamed AlienMelon. Nathalie's work includes oddities such as
BlueSuburbia.com
, a poetically twisted interactive vector animation featuring her poems, the
HaikuForge.com
, a collection of 21st century Haiga, and
NathalieLawhead.com
a seizure inducing visual Flash blog. She is one of the authors of New Masters of Flash Volume 3 by Friends of Ed.
@alienmelon
https://alienmelon.itch.io/
12:30PM Doors open
1:00PM Nathalie Lawhead talk
2:00PM Break
2:20PM Panel with Nathalie Lawhead, indie game-maker Dietrich Squinkifer and Liane Décary-Chen of Tech Witches